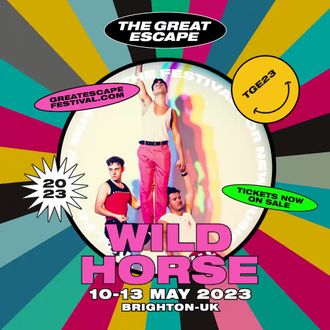 WILD HORSE A 2023 FIRST 50 GREAT ESCAPE ARTIST
New Single "TANGLED"      out NOW.
"Tangled" is song about the struggles of trying to maintain a long-distance relationship with a 1980s synth pop inspired musical backdrop.
Link to All Streaming & Download Services Here: PRE-SAVE
New Single "ANGLES" out NOW Everywhere.
Angles ruminates on the eternal problem of daring to make the first move in revealing one's feelings.
Link to all Streaming/Download music services Here: ANGLES 
Our 1st Single of 2023 "COUGAR" out NOW
Link to all Streaming/Download music services now: COUGAR 
#howsweetthesound