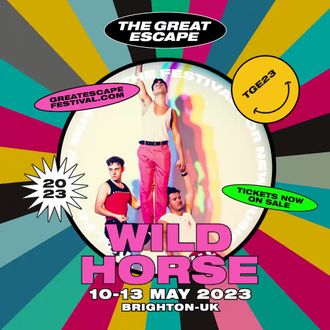 WILD HORSE A 2023 FIRST 50 GREAT ESCAPE ARTIST
Next Release "ATTRACTION" Out September 29th 2023
"Attraction" A fast-paced anthem about being insanely attracted to someone, "to the point where it is hurting".
Pre-Save on your preferred platform Here: ATTRACTION
New Single "Do You Wanna Talk" Out NOW. 
A summer anthem about an on-off relationship and all that comes with it.
A BBC Intro "Track Of The Day"
Stream / Download on your preferred platform Here: DYWT